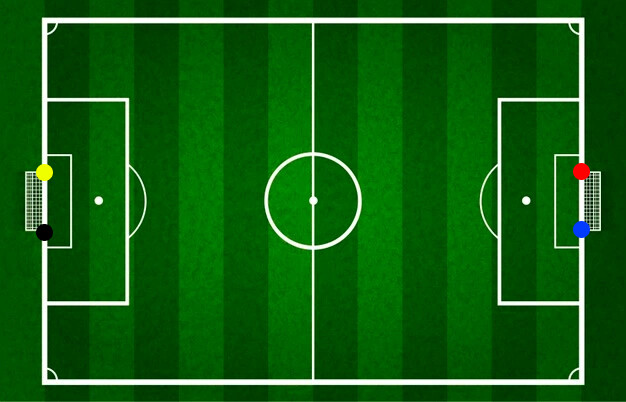 Assume a team is attacking towards the right. The coloured dots indicate goalposts. If teams are detecting goalposts, it is useful to know whether a goalpost is a left goalpost or a right goalpost.
It seems pretty clear, that red is a left goalpost and blue is a right goalpost. But what about yellow and black, which one is left and right?
If a robot is on the field looking back towards its own goals, it makes sense for the black post to be the left post, and the yellow post to be the right post.
However, if we define x and y coordinates on the field as below, it seems logical to define positive-y as "left" and negative-y as "right". Then, the yellow post is the left post and the black post is the right post.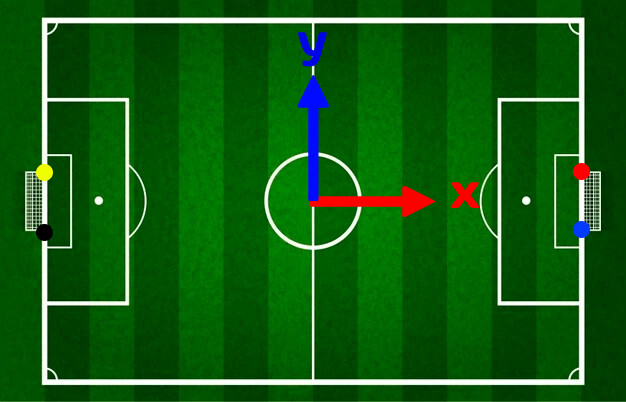 Which convention do teams use?